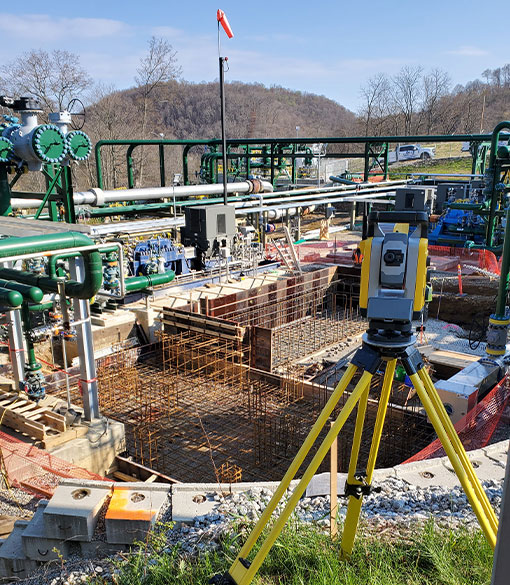 Industrial Site Surveyors Using Robotic Total Stations & Geo-Spatial Maps.
Understanding The Lay Of The Land.
While technology like robotic total stations (RTS) and geo-spacial mapping software are essential game-changing tools for construction site surveys, there's another aspect of Songer capability that distinguishes our approach to industrial surveying. The project managers, engineers and construction foremen utilizing survey data and interpretations are also Songer full-time employees.
What We Bring to the Job:
GPS and Robotic Total Stations (RTS) integration
GIS (Geographic Information Systems) integration
Construction surveying, scanning and creating 3D images/models/topography
Prepare for construction by staking out the area for layout, setbacks and formwork
Analysis/verification of your concrete work to catch any previous errors
Locating corners of footers, formwork and setting of anchor bolts all to within 1/16" 
Logging as-built conditions for the construction team's reference
A Team Approach To Getting The Total Picture.
Our familiarity with stable personnel across multiple disciplines helps to save time during the early stages of jobsite development—our surveyors know exactly what our project team needs. 
Surveying technology and expertise, combined with experience and continuity, helps to streamline job start efficiency. Which is kind of important when first understanding the lay of the land on a jobsite.