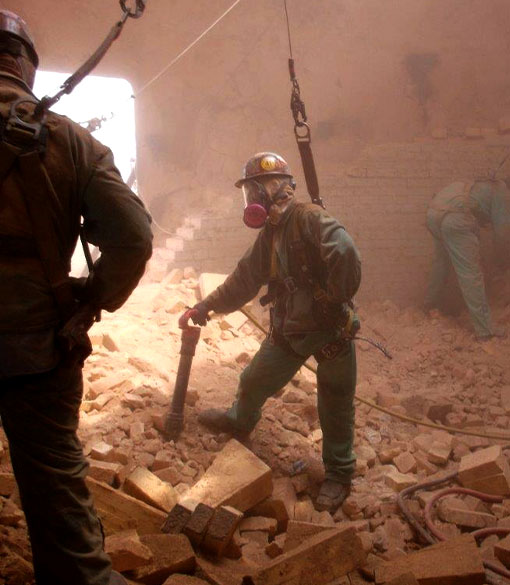 Safe, Experienced, End-to-end Services For Deconstruction & Demolition.
Safely Managed. Efficiently Controlled.
Across the entirety of our heavy industrial demolition and site deconstruction operations, Songer combines decades of process experience with advanced engineered safety solutions to minimize personnel exposure to high-risk situations. The powerful tools and talent at our disposal are focused on a safe, cost-effective takedown that is expertly executed from start to finish.
What We Bring to the Job:
Needs analysis/assessments
Heavy equipment site planning
Deconstructed materials management/recycling/disposal/ salvage
Decommissioning services
Hazardous material management and M.A.P. safety protocols    
Heavy equipment setting/scaffolding 
Contract/Subcontractor management
Site safety perimeters/traffic management
Full cleanup and final reporting
Songer holds relevant individual demolition and asbestos removal licenses and necessary insurance requirements
Safety Above All Other Concerns.
We perform likelihood and consequence risk analysis to certify our hand-picked teams complete demolition projects utilizing best practices. Safe practices. And efficient, cost-effective, get-the-job-done-right practices that affect bottom line and jobsite morale.
Our decades of experience putting things together makes us uniquely qualified to take things apart. From engineering, modeling and site staging to heavy equipment and materials management, you can count on Songer to protect your assets during demolition.