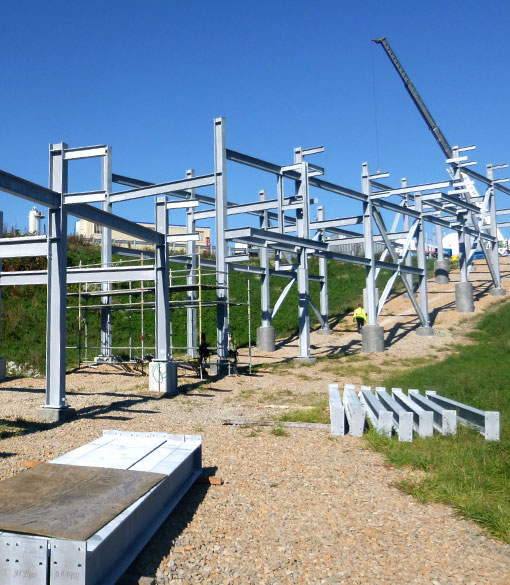 Multi-Crane, Heavy Rigging Expertise for Steel Erection & Construction.
Attention To Big Details.
Songer's ability to plan and execute large, complex steel erection projects is an extension of how we approach every specialized service and focused discipline within our company. Our veteran union craftsmen and qualified contractors work side-by-side with full-time engineers, project managers and safety personnel for the duration of a build to make something big happen.
What We Bring to the Job:
Preplanning & phasing
Documented erection plans
Weight and load analysis
Welding procedure information
Project safety plan 
Multiple crane lifts
Precast concrete
Heavy rigging specialists
AISC certified
Songer Builds Bigger, Better.
From the intricate project staging necessary for heavy single and multi-crane lifts for ironworks and large component installations, to building piping and pressure vessel frameworks and structural steel skeletons for oil, gas and chemical plants—Songer builds bigger, better.
Our goal is to intelligently mitigate the dangers of big steel builds with preplanning, documentation of erection plans and weld procedures, advanced weight and load analysis, and an overarching project safety plan that governs every aspect of the job.