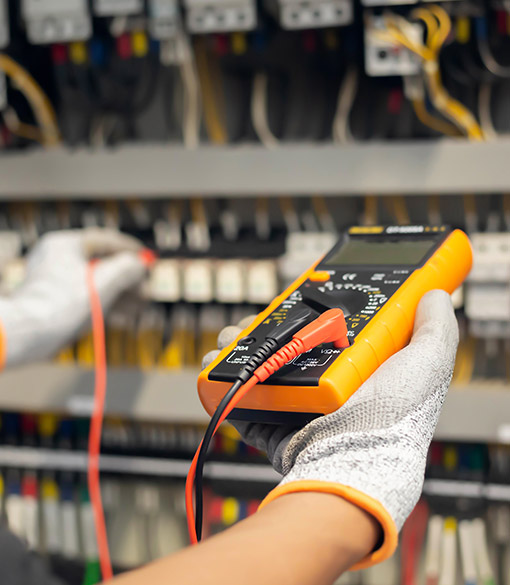 Industrial and Commerical Electrical Design, Engineering, Construction, and Maintenance.
Our Spark Powers Your Project
From project conception to completion, we provide our clients with full-service design, engineering, planning, and execution for all-size projects. We have the capability to be your one source to get the job done. No matter how complex or large the project, Songer's team of industrial and power-generating electrical engineers, veteran project managers, and Union Craftsmen have decades of precision experience successfully completing some of the most challenging projects. 
What We Bring to the Job:
Electrical design, engineering, construction, and maintenance
Interior and exterior lighting design 
Installation of panels, disconnects, motor control centers, and transformers
Power distribution systems
Low voltage and fiber optic cable installation and testing
Security system design and installation
Fire alarm design and installation
Instrumentation installation and calibration
Variable frequency drive installation and programming
Medium and high voltage electrical equipment and cable installation, testing, and termination
UPS system design, installation, and testing
Generators and automatic transfer switch installation
Installation of solar power systems and wind turbines
Infrared testing and thermal imaging
Buried utility location service
 
SUPERIOR CAPABILITIES. RESULTS-DRIVEN.
Some industrial contracting companies say they deliver. And some do, some of the time. With Songer, you get a partner that's always Ready to Go to Work for you. That's not lip service. It's a promise based on 50 years of in the trenches industrial contracting. We work hard in a way that's transparent, with detailed planning always revealed, a meticulous approach to safety, with a commitment to deliver projects on or ahead of schedule. That's the Songer Way.