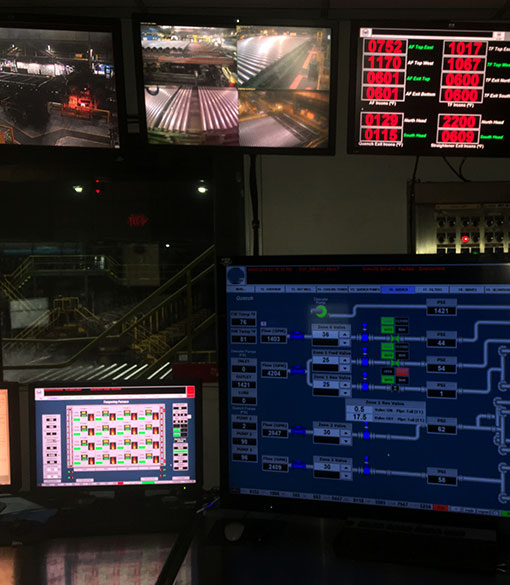 Fabrication, Panels, Drive Rooms & Software for Industrial Automation.
Custom Solutions. Competitive Advantage.
For original end-to-end installation of heavy manufacturing automation systems using custom-built or OEM electrical panels, or for upgrades and troubleshooting of existing industrial automation drive rooms, panels and software, Songer Automation delivers the engineering talent, professional crafts and manufacturing know-how to help you gain automation competitive advantage.
What We Bring To The Job:
Project management and general contracting services
PLC, HMI & PC-centric control systems
Automation software development and/or upgrade
Drive room design, development and/or upgrade
Automated systems development & GUI consulting
Construction planning  & development electrical engineering consulting & design
Custom electrical panel development, installation & training
Engineering & fabrication
Union crafts
Quality control evaluation, testing & certifications
Failure analysis
Dedicated Resources for New Frontiers.
Our unique insight and experience into industrial manufacturing processes, challenges, construction management and competitive advancements make us the perfect partner for manufacturers seeking to create or upgrade industrial automation control systems.
With a 200,000 square foot fabrication facility and the bandwidth to dedicate long-term resources to automation development and design, Songer Services stands ready to work for your next automation challenge.