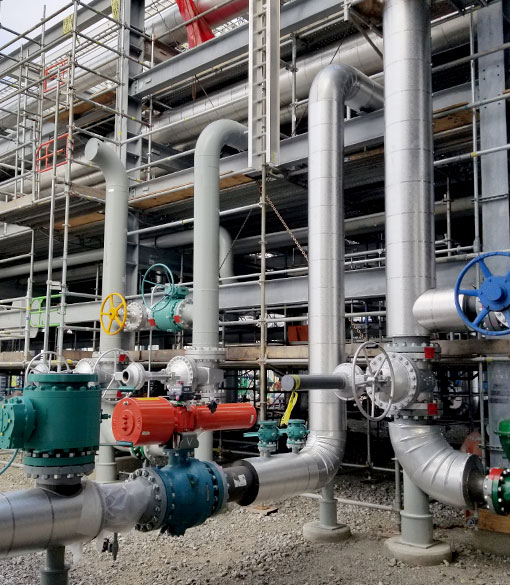 Industrial Pipe Installation for Pressure Vessels, Boilers, Storage Tanks & NGL's
Making Fluid Industrial Connections.
Moving fluids and gasses across an industrial jobsite is a maze of project planning, craftwork and compliance, one that Songer navigates with ease. We've seen it all before, with decades of proven experience in installation and maintenance for integrated steel process piping and pressure vessels, industrial boilers, storage tanks and natural gas liquids processing.
What We Bring to the Job:
Engineering planning and analysis
Design consulting and planning and analysis
Materials selection and supply chain management
Modeling and design of piping systems and layouts
Contractor/subcontractor/craft management and supervision
Expertise in installations within operational jobsites
Testing and code compliance
Trademarked safety protocols reviewed daily
We'll Get You From Point A to B…
…even if you have to pass through C while avoiding D and E. That's the core challenge of pipe installation, and Songer's diverse experience across metals, oil, gas and civil project work will serve your industrial pipe demands well. 
On-site project management. 100% union crafts. Meticulous testing, quality control and compliance. For pipe upgrades and repairs, new pipe or pressure vessel installation or for greenfield projects with miles to go, Songer is ready for work.