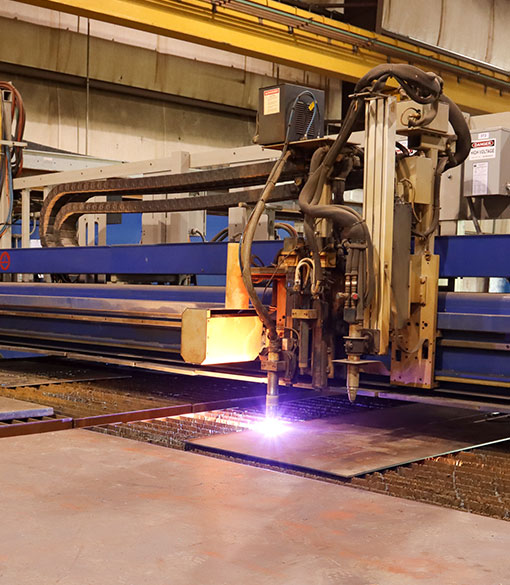 Fabrication Facilities for CNC Milling, Turning, Assemblies & Panels.
Custom-Made Machined Parts and Assemblies.
Songer provides machining, fabrication, custom component building and product assembly services that save time, reduce costs and offer job flexibility. With over 100,000 square feet of manufacturing space available inclusive of an overhead crane and forklift capacity of 50 tons, there's little you'll need across oil, gas, chemical and heavy industrial installations that we can't fabricate ourselves. 
What We Bring to the Job:
CNC Milling & Turning
Manual Milling & Turning
"3 Dimensional" Profile Turning
Drill, Broach, Thread, Grind, Polish
Pipe Fabrication 
Structural Steel Assembly
Metal Parts Assembly
Hydraulic Assemblies
Electrical Assemblies
Automation Panels
Details, Details, Details….
Songer offers product milling of medium-to-large size parts, drilling, tapping, threading, profiling. CNC boring in a variety of materials, precision angle machining, boring mills up to 30" in length, 16' height and a CNC horizontal lathe that can take parts to 38" in diameter and 14" in length.
Those details mean everything when a customer seeks a machined part or assembly that they do not have (or does not exist). We fabricate finished parts and products, cost-effectively created with attention to detail and customer satisfaction.