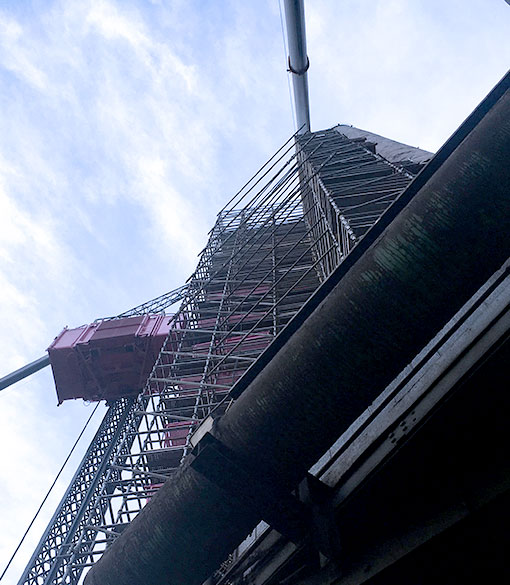 Staging, Platforms & Harness-Rigging for Industrial Scaffolding Installation.
Safe Frameworks for Operational Success.
We focus heavily on industrial scaffolding, platforming and harness-rigging because the environments we build in—and build upon—are often hazardous, cramped and active job sites. Our certified installers align their expertise with on-site engineers, full-time project managers and safety personnel to plan, shore, erect, platform and dismantle industrial scaffolding that sets the stage for success.
What We Bring to the Job:
Industrial scaffold supply
Certified scaffold installers & trained erectors
Plan, maintain & dismantle scaffolding and access systems
Innovative design scaffold services
Specialty suspension engineered scaffolds 
General carpentry services
Harness-rigging & redundant safety protocols
Unique Jobs Demand Unique Solutions.
Songer's bedrock experience within integrated steel set the stage to become a top-notch constructor of industrial scaffolding that meets the need of tough jobs in tight places. Large jobs in open spaces. And within active industrial jobsites that can't afford to miss a turn.
For metals, oil, gas, chemical and civil industrial construction, supported and/or suspended scaffolding is uniquely challenging. Songer plans, stages and then builds scaffolding arrays that maximize work efficiency while firmly establishing jobsite and worker safety as our ultimate concern.