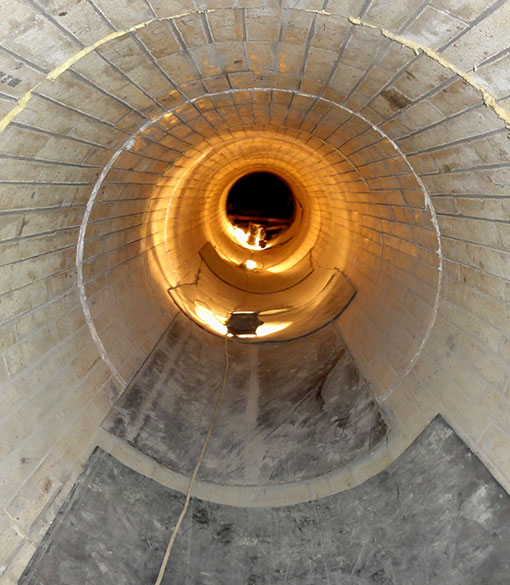 Standard & Monolithic Repair or Reline for Refractory Applications.
A Half Century Of Experience.
With integrated steel experience dating back to America's industrial heyday following World War II, Songer Services has expertly maintained the diminishing techniques demanded by blast furnace, coke oven, and pressure vessel maintenance, replacement or repair. This includes proven and efficient refractory repair, reline and installation knowhow that truly is second to none.
What We Bring to the Job:
Project analysis and refractory recommendations
Deconstruction and removal, site prep
Brick equivalent estimation
100% union craft installers for standard brick and monolithic refractory installation
Inspection and certification/compliance
Ceramic welding
There's Just No Substitute For Our Experience.
Our installers are veteran, our refractory suppliers and subcontractors are outstanding, and we manage standard brick or pump/monolithic installations with equal dexterity—simply because we've been doing this a long time, for companies too numerous to count.
Our refractory knowledge is expansive, broad, deep, diverse—but that doesn't mean we make rash assumptions when you need a reline, repair or installation. Our experience is a rare benefit for a specific industrial need; when it comes to refractory, there's little we haven't seen or done before.