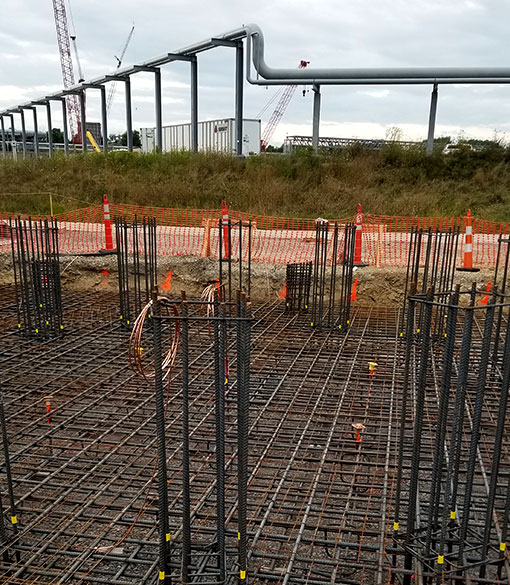 Full-Time Civil Engineers For Planning, Assessment, Permits & Compliance.
Dedicated Resources To Meet The Moment.
Expert in-house civil engineering became essential as Songer widened its heavy industrial contracting footprint beyond integrated steel to include oil, gas, chemical and greenfield projects.  Our hands-on, boots-on-the-ground civil engineers navigate the logistical intricacy and demands of big builds as well as the rocky terrain of compliance, code and permitting necessary to break ground.
What We Bring to the Job:
Surveying, map, site data analysis
Environmental assessment, risk analysis, regulatory compliance
Research and completion of permitting for local, state and federal regulatory/government requirements
Cost estimating, project feasibility, industry standard compliance
Materials testing and analysis
Design software and modeling to meet or exceed regulatory standards 
Perform/oversee surveying operations to establish reference points, grades, and elevations to guide construction
Job oversight and stage-by-stage compliance
Our Work Has Evolved. So Have We.
Songer's multi-disciplinary engineers are eager to work with state of the art engineering and project management software, BIM, 3D modeling, animation software, infrared and thermal scanning, and RTS surveying as part of a daily dedication to doing the job right.
Ours is a full-time division of civil engineering experts with nationwide reach and availability; a group created to meet the diverse needs of heavy industrial contracting projects developed privately for significant public impact across the markets we now serve.